Are you daydreaming about building that perfect Barndominium but worried about the financial burden it might bring?
Look no further than Bryanmark Construction for a solution that will transform your large-scale project into an affordable monthly payment. Our tailored financing options are designed to ease your financial strain, allowing you to bring your dream Barndominium to life without compromising your budget.

0% Promotional APR offers

No equity or appraisal required for personal loans

Soft pulls only - No impact on credit scores

Instant results in 2 minutes or less

Loan requests up to $200,000*

Credit scores as low as 550*

Financing in 2-3 business days


Financing for All construction and home service projects
WHY CHOOSE OUR FINANCING?
Predictable monthly payments with a set end-date
Get your project done without weeks of meetings with banks, home appraisals, or paperwork
Turn a large purchase into an affordable monthly payment
Get funding in 1-5 business days
Don't drain your savings or stretch your cash flow to the limit.
Bryanmark Construction offers financing solutions that ensure your project gets completed without compromising your financial stability. By choosing our financing options, you can maintain a healthy cash flow while transforming your dreams into a stunning Barndominium that exceeds your expectations. Take the first step towards making your dream a reality by applying for financing with Bryanmark Construction today.
Fast Finance Estimate Calculator
With our user-friendly online calculator, you can easily estimate your monthly payment and plan ahead with confidence. Simply input your project details, and the calculator will provide you with an instant estimate, giving you a clear picture of what to expect. We understand the importance of transparency, and that's why we strive to make the financing process as straightforward as possible, empowering you to make informed decisions about your investment.
Teamed Up with Leading Lenders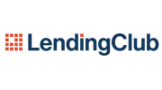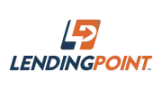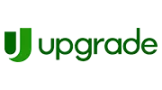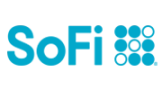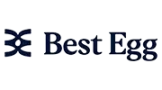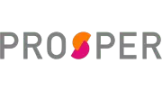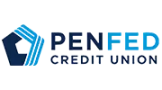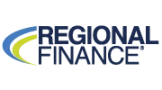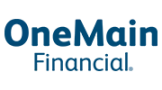 Frequently Asked Questions
Are there any credit requirements?
No, our partner network is comprised of a variety of lenders or other solution providers, offering a range of rates and terms. Therefore, even those with low credit scores may still be able to qualify for a loan.
The eligibility requirements vary for each lending partner, just as every applicant's financial situation is different and unique. Credit score is not the only factor evaluated when you apply for a new line of credit. Generally, lenders review an applicant's credit history, income and DTI ratio to determine their eligibility. All the decisions on whether you are eligible for the offer are made by the lender.
Do you have lenders who deal with less-than-perfect credit?
Yes, we do! We have Lenders who work with borrowers with poor to excellent credit. All loan decisions are provided by our lending partners.
What is the difference between a hard inquiry and a soft inquiry?
Simply put, a soft inquiry is an inquiry that occurs when either you, a credit card company, or a lender checks your credit to pre-approve you to offer you credit. Soft inquiries do not appear on your credit report, nor do they impact your credit scores.
A hard inquiry is an inquiry that occurs when you apply to a bank or lender so they can review your credit report as part of their decision-making process. A hard inquiry does show up on your credit report and will impact your credit score. This type of inquiry appears on your credit report for two years (24 months), however, it will only impact your credit score for the first year (12 months).
How do I get started with Bryanmark Financing powered by Enhansify?
You can complete our form online within seconds. Once you submit your information to us, we'll immediately match you with your best options available based on your situation.
Is my information secure with Enhancify?
We take your privacy seriously and all of your information is safe and secure through a variety of different ways. One way is by using a SSL (Secure Sockets Layer) to establish an encrypted link so everything you provide to us remains private. You can review our privacy and security policy here.
How does financing process process work?
We've made our process quick and easy for you and your project. We will match you with lending options from our network of the best lenders offering unsecured loans based on your needs. Our proprietary technology will do all the work and match you to the best option based on your unique situation. The options we've identified are options we've determined to give the best chance of approval. You will be able to apply for one, two or all of the options and submit your information on the lender's website.
Does Bryanmark or Enhancify have any fees for the consumer?
No, we do not charge any fees to the consumer to utilize our services. Each lender you are matched with determines their own policy on what they charge. We are unable to determine the amount of closing costs or out-of-pocket expenses you may incur, however, if we are able to match you with a lender, you can discuss your specific situation with them once you are in contact.
Am I obligated to proceed with any of the options Enhancify matched me to or one of the partners in your network?
No, if you apply to a lender and for whatever reason you decide not to move forward, you are not obligated to accept the loan. We do recommend you notify the lending provider as to why you don't want to proceed with the application or the acceptance of the loan offer.
What is a secured loan?
A secured loan is a loan that uses an asset, such as a car or home, as collateral. If you default on the loan, the bank/lender can repossess the car or home.
What is an unsecured loan?
An unsecured loan, also referred to as a personal loan, is a loan that is based solely on the borrower's creditworthiness, rather than by any type of collateral. An unsecured loan can be used for almost any purpose, including home improvements, debt consolidation, wedding expenses, etc.